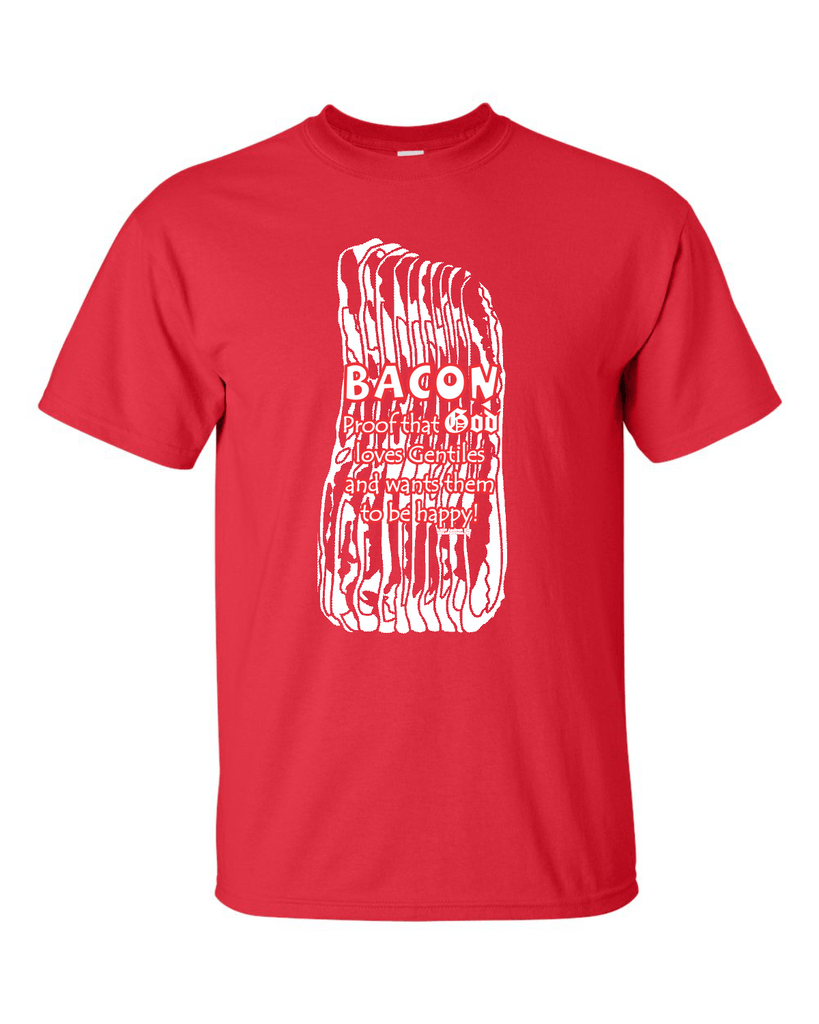 Aardvark Tees
Bacon - proof that God loves Gentiles and wants them to be happy
---
Bacon - proof that God loves Gentiles and wants them to be happy. The apostle Peter learned this in the book of Acts. Of course, bacon can make almost anyone happy!


This shirt will make your friends happy. Who knows, they might treat you to a BLT to reward your good taste!
Printed in bacon-ey white on a crisp red 100% baco...er...COTTON tee. Pre-shrunk, of course.
Wouldn't it be great if bacon came pre-shrunk?
---
Share this Product
---
More from this collection