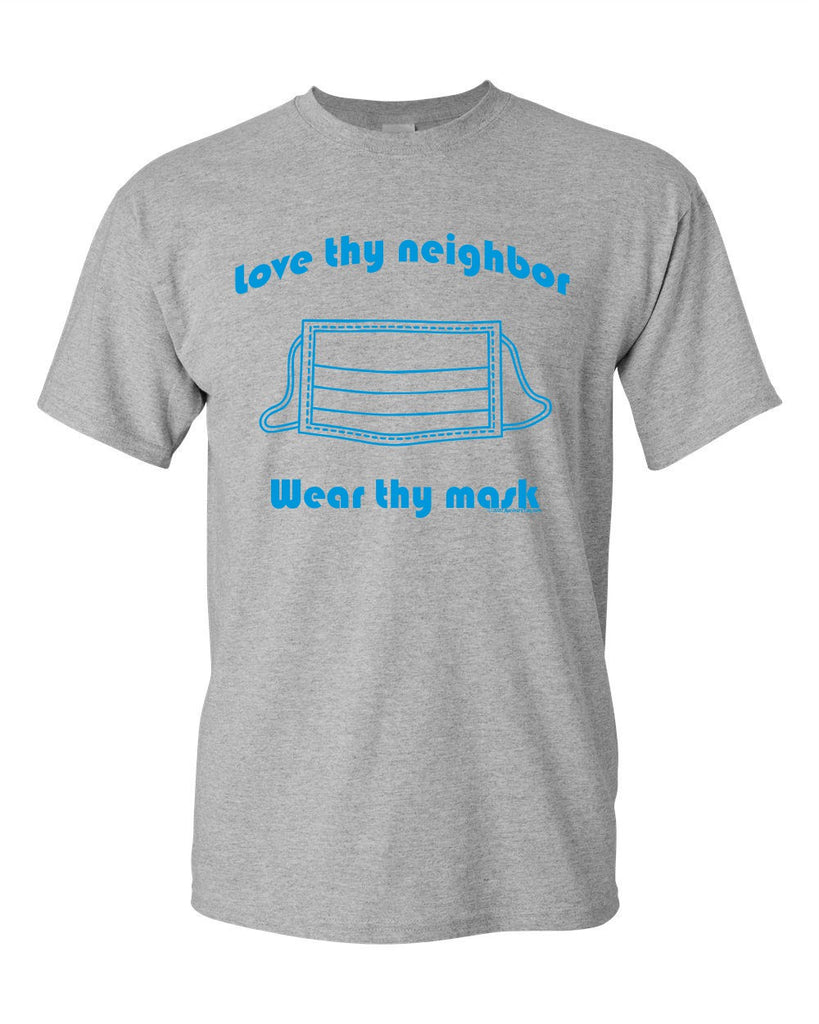 Aardvark Tees
Love Thy Neighbor - Wear Thy Mask
---
Everybody has an opinion about masks (or face coverings).
Bottom line: they reduce the spray from your gob as you talk or sneeze.
But also, due to the media drumbeat wearing a mask sets others more at ease. A couple of millennia ago an aware person said, "Love thy neighbor as thyself." This has practical use and thus our shirt.

Printed in facemask blue on sport grey cotton tees. This will encourage and remind others to do what is helpful for the people they are around.

Be well.
---
Share this Product
---
More from this collection